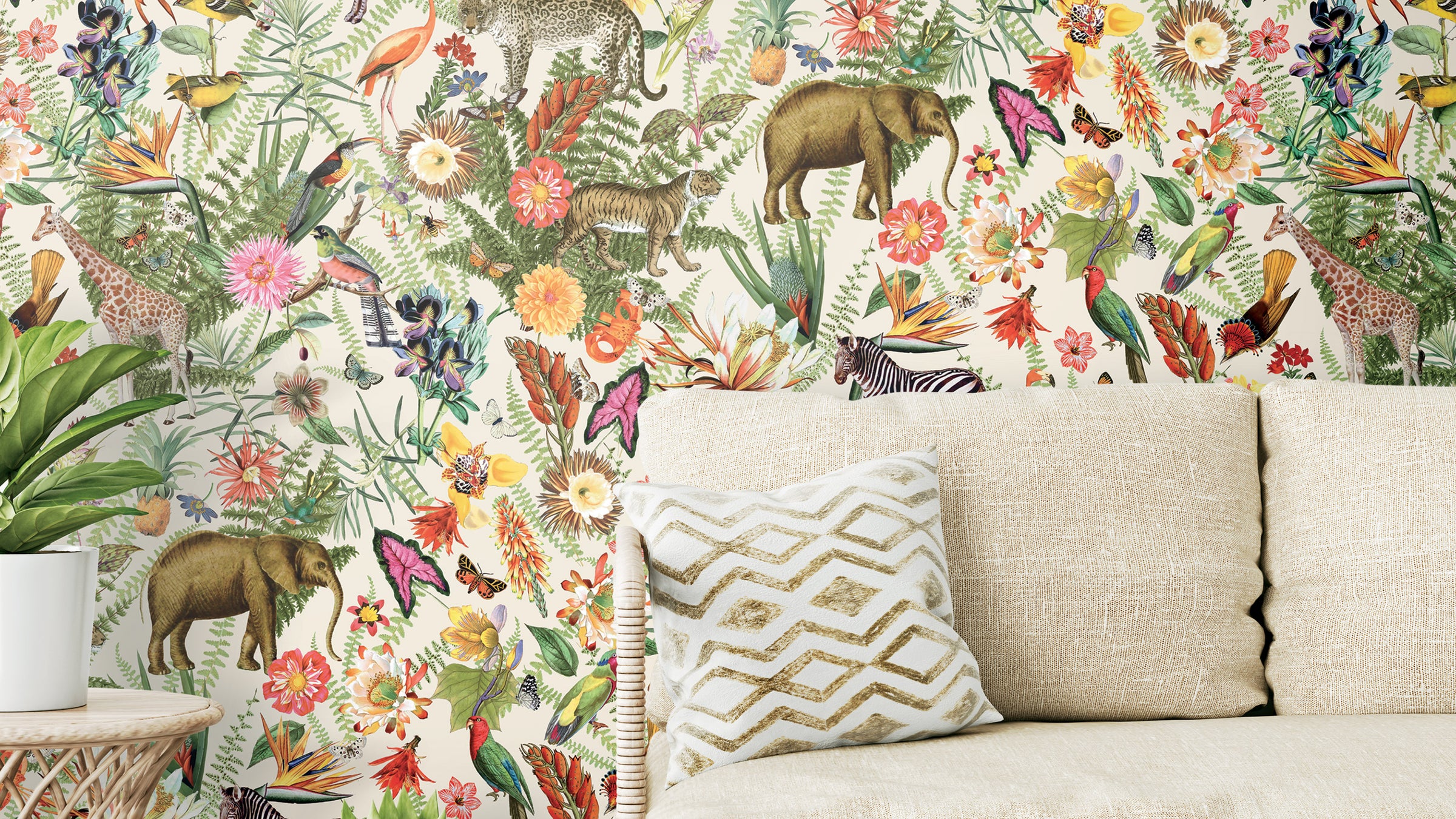 Tropical Peel and Stick Wallpaper
Feel like you are at a resort with our Tropical Peel and Stick Wallpaper Prints.
Bring the feeling of being in the tropics right into your home with tropical print wallpaper. Find a variety of large print tropical wallpaper patterns that will make any room in your home stand out. We have a variety of tropical leaf print wallpaper patterns to choose from in a bunch of color offerings that you will love. Our tropical wallpaper is so simple to put up, and even easier to take down without damaging your walls!