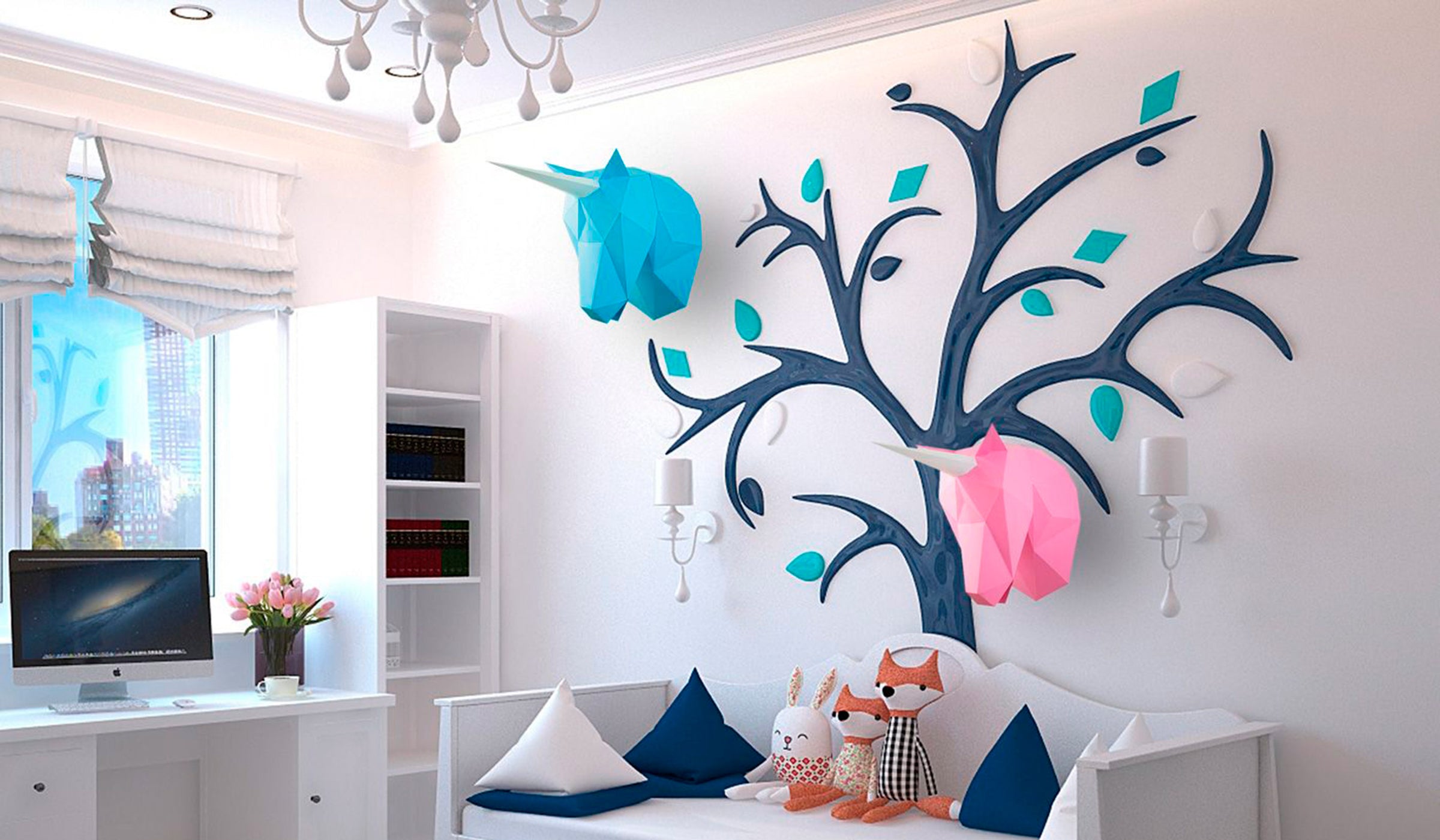 Make your room decor POP with Paper Animal Head Trophies by Agent Paper.
Perfect for the DIY decorator, these darling designs combine the fun of crafting with the look of origami. The paper animal head trophies come in flat packages. To create this 3D wall art, simply fold along the dotted lines and use the provided double-sided tape to stick together. Great in kids bedrooms and nurseries, team up with the child in your life to create this awesome artwork for their very own room.
Agent Paper is a French decor company located in Rennes. Founded by employees of a commercial printer, they decided to use paper waste generated by the factory to create fun and beautiful home decor. RoomMates is pleased to introduce them to an American audience.