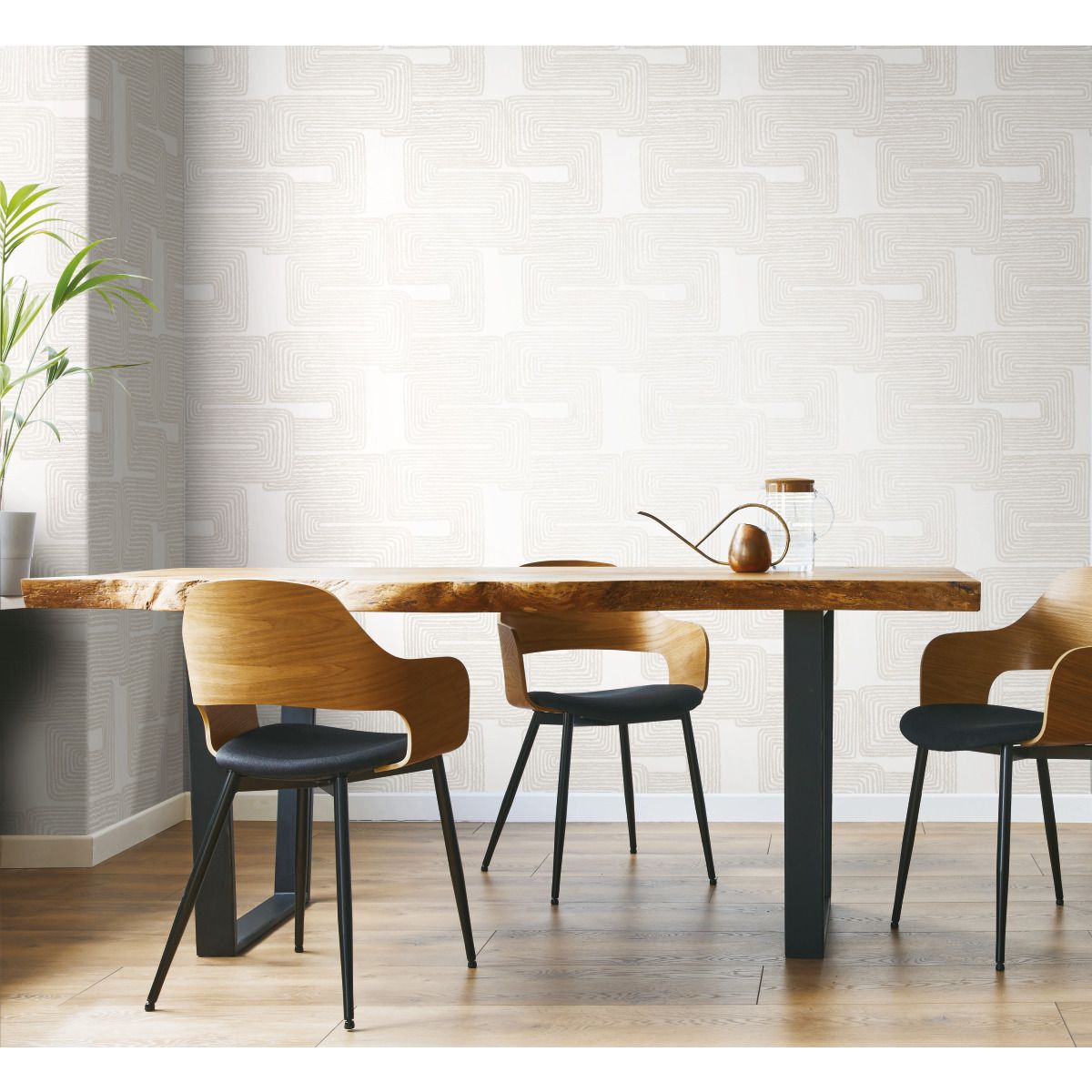 RoomMates Decor 2022 Color of the Year
Read more about our Color of the Year choice, Cream Moonstone.
Seeing as 2021 was yet another challenging year for many people. Developing a color palette that speaks to relaxation and restfulness was at the forefront of our minds when thinking of tones that send that message. Softer versatile shades that remind one of relaxing places they enjoy was the goal. Many people like the experience of being up in the mountains, resting by the beach, or loosening up at the spa which all evoke a very grounded feeling and relates to the "oasis" message our palette sends, however one defines their oasis.
First time homeowners, renters, apartment dwellers and mobile lifestyle enthusiasts are the signature of the well-informed, active, and vivacious RoomMates customer base looking to integrate. RoomMates products continue to evolve to meet the needs of customers with discriminating taste, an individual sense of style, and who also want a quick and easy update. The perfect solution for home staging, vacation rentals,  furniture updates and more - RoomMates delivers impactful "wow for the walls" for budget-conscious, pressed-for-time DIY consumers who want to feel great about their home, apartment, and office surroundings. 
RoomMates:  Peel, Stick… Done!
The Cream Moonstone Story

Cream Moonstone is a versatile neutral that acts as a calming oasis characterized by warmth and softness. The restful and serene nature of this color reminds us to "rejuvenate" the spirit and create a gentle and calming space for mindfulness and healing. The gemstone harvests energy from the moon, evoking blissful beauty and a sea of tranquility. It is nostalgic, contemporary, relaxing, yet invigorating.