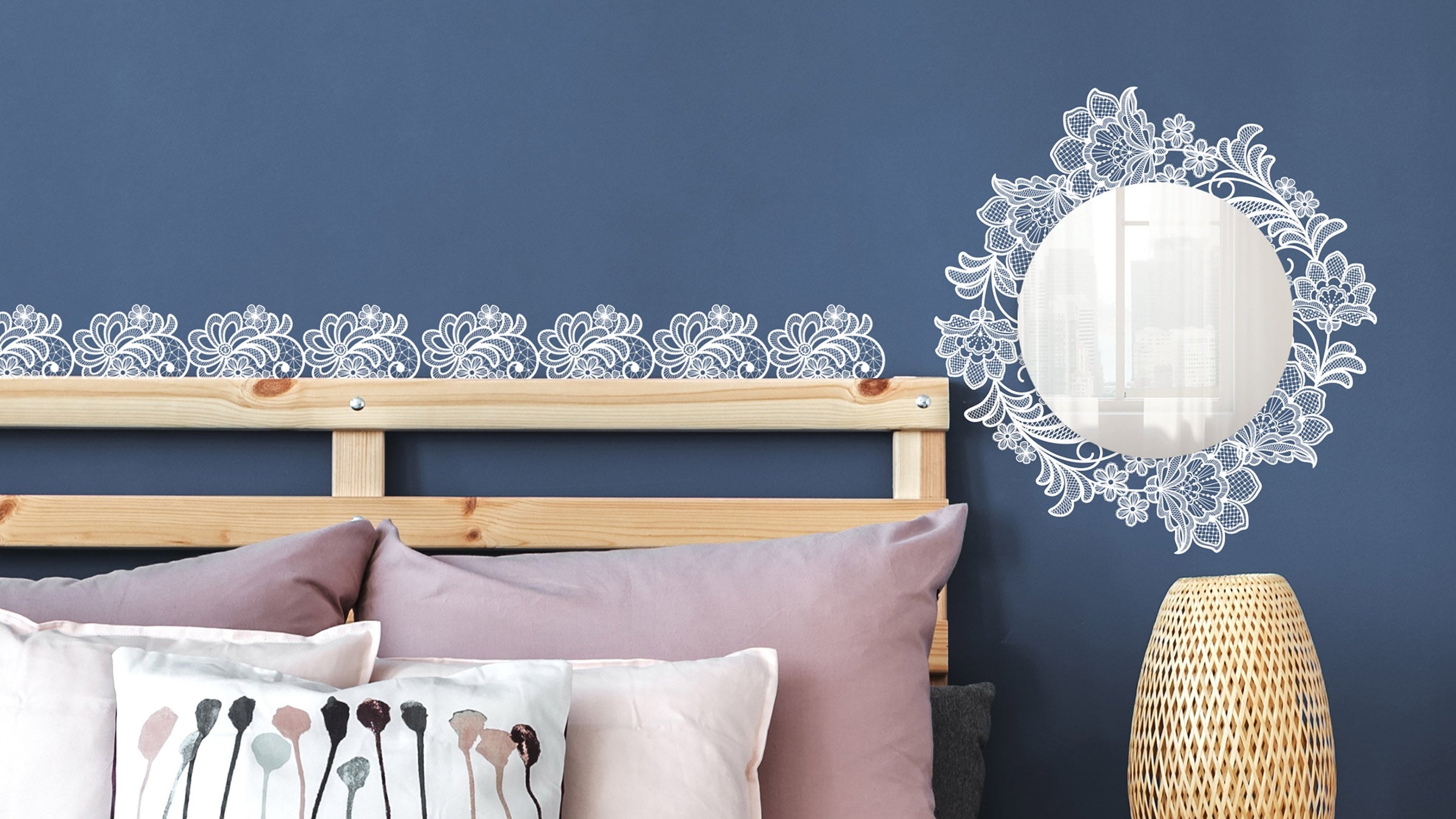 Our peel & stick mirrors are the perfect way to effortlessly add a mirror to bedrooms, bathrooms, lockers, dorm rooms, or anywhere else you can think of!
With many creative designs, these will suit children and adults of all ages.
Our mirror wall decals are easy to apply: just remove the liner and press firmly to the wall. Peel off the protective film and you'll find yourself with a genuine mirror surface! Cleaning is a breeze, too: wipe with a soft cloth and a little warm water to remove smudges or streaks.
Please note: Mirrors are not repositionable after application. Only apply peel & stick mirrors to smooth, clean, and fully cured painted surfaces. Do not apply peel & stick mirrors to fresh paint, or to delicate surfaces like fabric and wallpaper. To remove, slowly and carefully peel the mirror or adhesive from the surface, using a hairdryer on low heat if necessary.