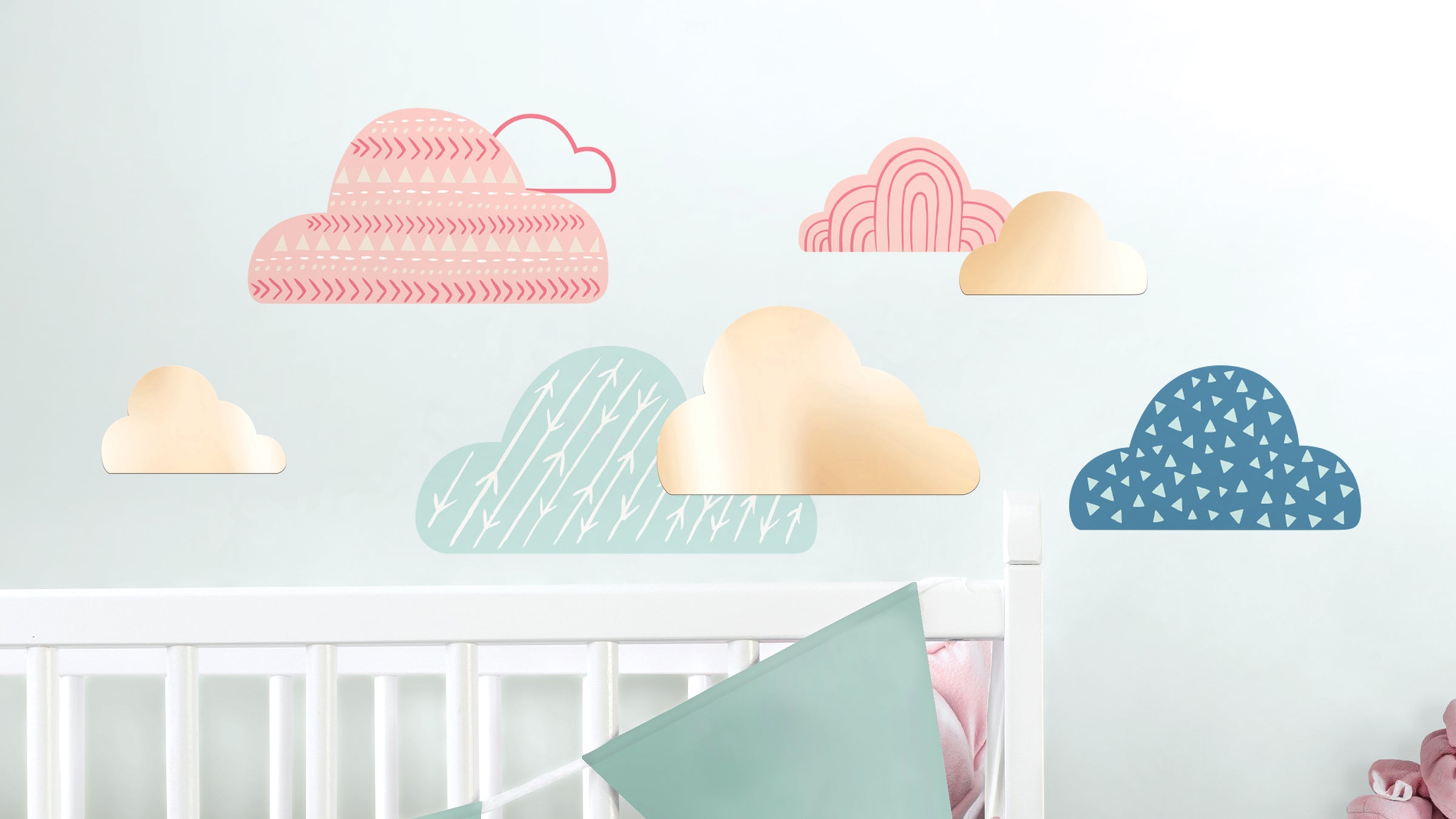 Kids and Nursery Wall Decals
Decorating a nursery or kids bedroom has never been so easy, affordable and fun. RoomMates kids and nursery walls decals will instantly bring a smile to children, parents and grandparents alike!
Whether you are looking to create a sweet and soothing sanctuary for cozying up and cuddling with your little one, or need superhero action or princess magic from your kids' favorite characters, RoomMates has the perfect wall decal for you!
Add a pop of color and a dash of whimsy to any nursery, bedroom, playroom, or learning area. From bohemian style to rainbow accents and earthy elements, there are endless ways to create a room that nurtures your child's creativity and imagination.
And when it comes to your kids favorite heroes from movies, TV and streaming media, RoomMates' got them all! We even have awesome decals for the bigger kids! (Yes! We're looking at you!)
Like all RoomMates wall decals, these are removable, repositionable, and reusable. They can be applied to any smooth surface, removed, and re-applied—all without damage or any unsightly residue.
Get creative and explore our entire Kids and Nursery peel and stick wall decal assortment below.